Posted by admin | News | Posted on novembre 7th, 2007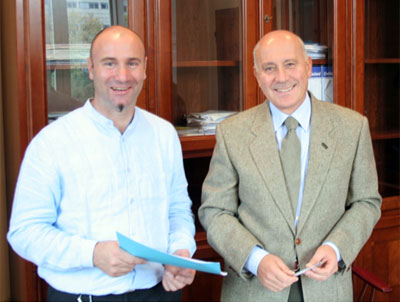 FIRS-CIC (Comité International Course) is giving support and recognition to the project of World Inline Coach Association.
Christophe Audoire and CIC president Roberto Marotta.
During presentation of the World Inline Coach project –Italy Oct 07.
The priority effort of the association in coordination of the FIRS-CIC will be in direction of the African countries.
Also Mediterranean countries will be a main focus for the "2009 Mediterranean games «where speed roller skating will be introduce as official sport. Several countries where speed skating needs to be organized in appropriate way to have a national team will get some help (training camps and organization of sport administration).